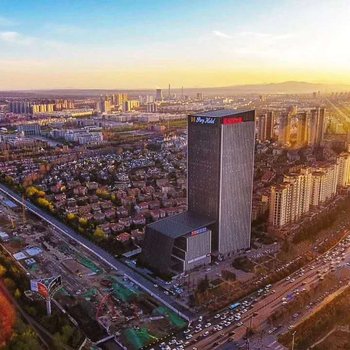 The National Treasure Pury Hotel was recently opened in 2019, making it a fantastic choice for those staying in Luoyang.
The hotel is conveniently located just 5km from Luoyang Longmen Railway Station and 17km from Luoyang Beijiao Airport. The closest major public transportation, Sports Center Metro Station, is only 1km away. Guests will find Ding & Space Yong Chun Art Gallery Exhibition and Exchange Center, Kaiyuan Lake and Luoyang Convention & Exhibition Center just a short distance from the hotel.
After a long day of sightseeing, guests can retire to the comfort of the hotel. Guests of this Luoyang hotel can make use of the parking facilities.
According to our guests, this hotel provides a very high level of service. This hotel is particularly popular with those traveling with families.